De Paul Public School, situated at Rajamudi in Kerala State, is a premier co-educational institution affiliated to the CBSE, Delhi. It started functioning in June, 2002. It is a Senior Secondary School administered by the De Paul Educational and Charitable Trust under the auspices of St. Joseph's Province of the Vincentian Congregation. The institution is entitled to enjoy the benefits of article 30 (1) of the Constitution of India as it is established and administered by a Christian Minority Community.
The Motto of the School is "For God and Country".
Fr.Sebastian Thundathikunnel
A strict teacher that has been teaching since the age of 16. Fr,Jomon won't give you any slack, so you will have to do the very best work you've done in your life.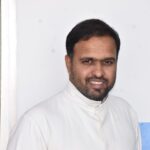 Fr. Bijoy Scaria. His beginner course is a must see for any aspiring students who want to learn from the best.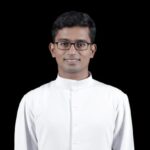 If there's someone who can explain anything, Fr.Josephj the one.He teaches you not just how to do something, but why to do it this way and not the other.